Team Cancer Sucks Stickers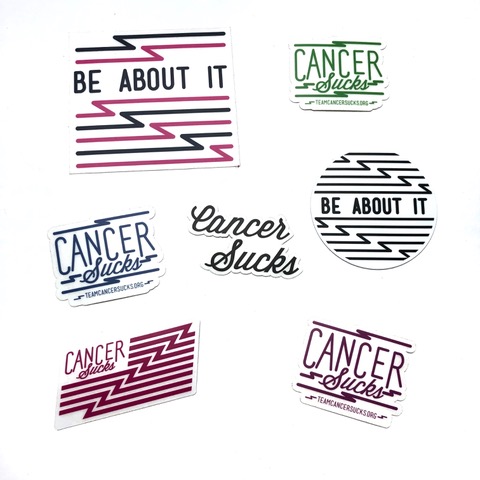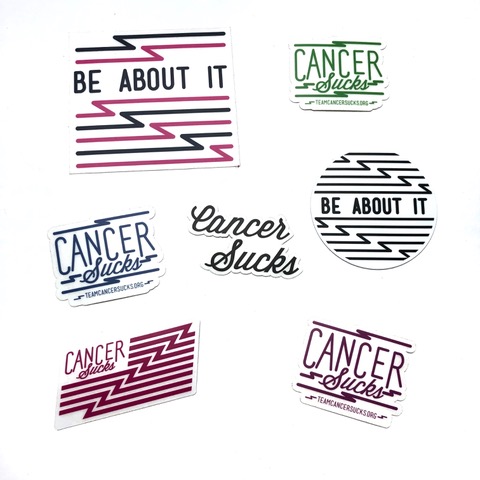 Team Cancer Sucks Stickers
Want to represent for TCS but can't wear a t-shirt (or a kit) everyday? Get some of our stickers and put one on your laptop, car, bike, etc.
The stickers are made of think, durable vinyl with a UV laminate that protects your stickers from scratching, rain and sunlight.
All proceeds go to the AJ Memorial Fund for his three children Izzy, Levi and Shiloh.